History of The Red Lion Preston
The origins of the Red Lion as a pub go back to about 1844, where there is documentation of beer being sold in the separate cottages that then made up what we now know as the Red Lion.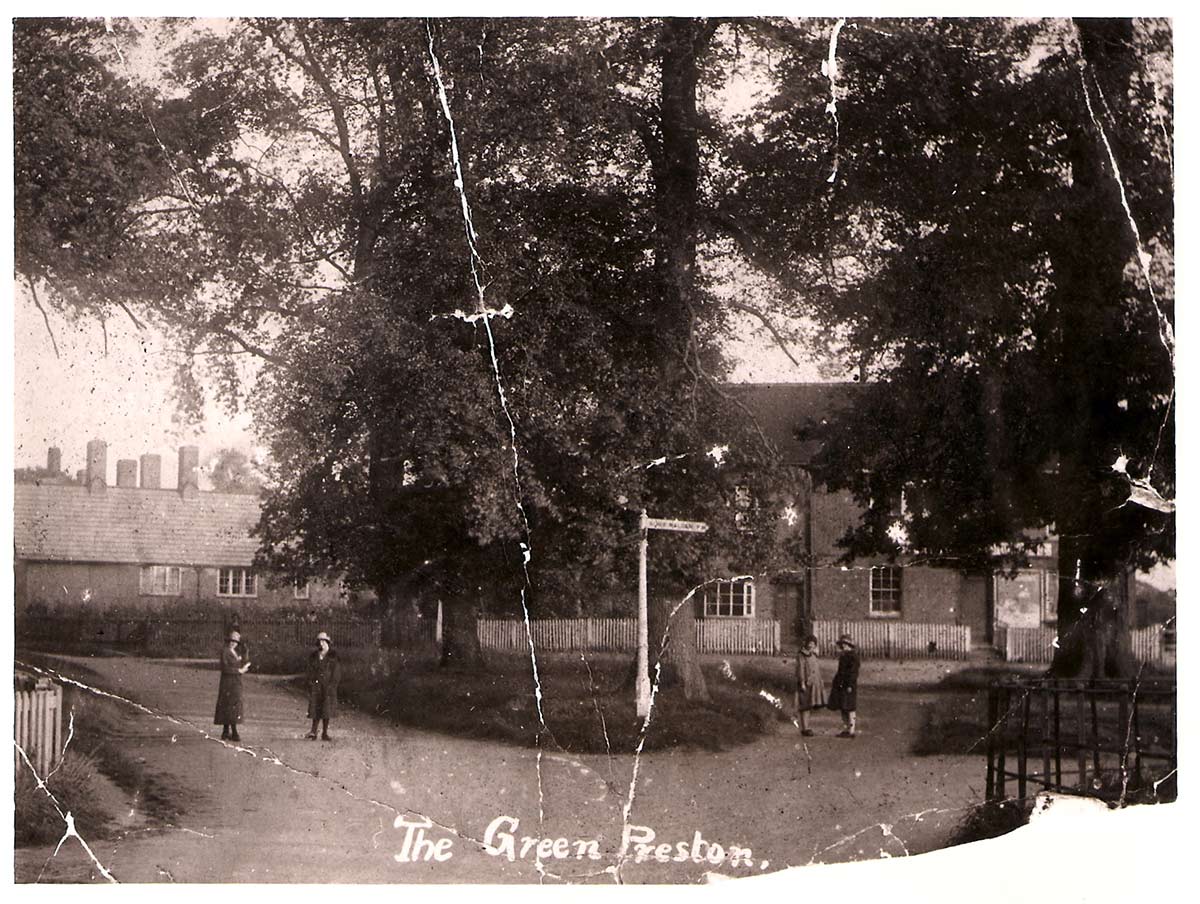 The property continued to develop as a public house through the century. The death of Martin King in 1980 brought the then owners, Whitbread, to a decision that they would like to sell off the pub and an idea was floated to turn it into a large, steakhouse-style restaurant. With this unpopular plan afoot, something needed to be done. This then set the scene for a dramatic turn of events that saw the Red Lion purchased by the villagers of Preston to ensure that the pub would continue as it was; a precious and integral part of village life.
The Red Lion became the first community-owned pub in Great Britain; an idea that has been replicated many times since. But what the villagers of Preston achieved in 1982 was groundbreaking.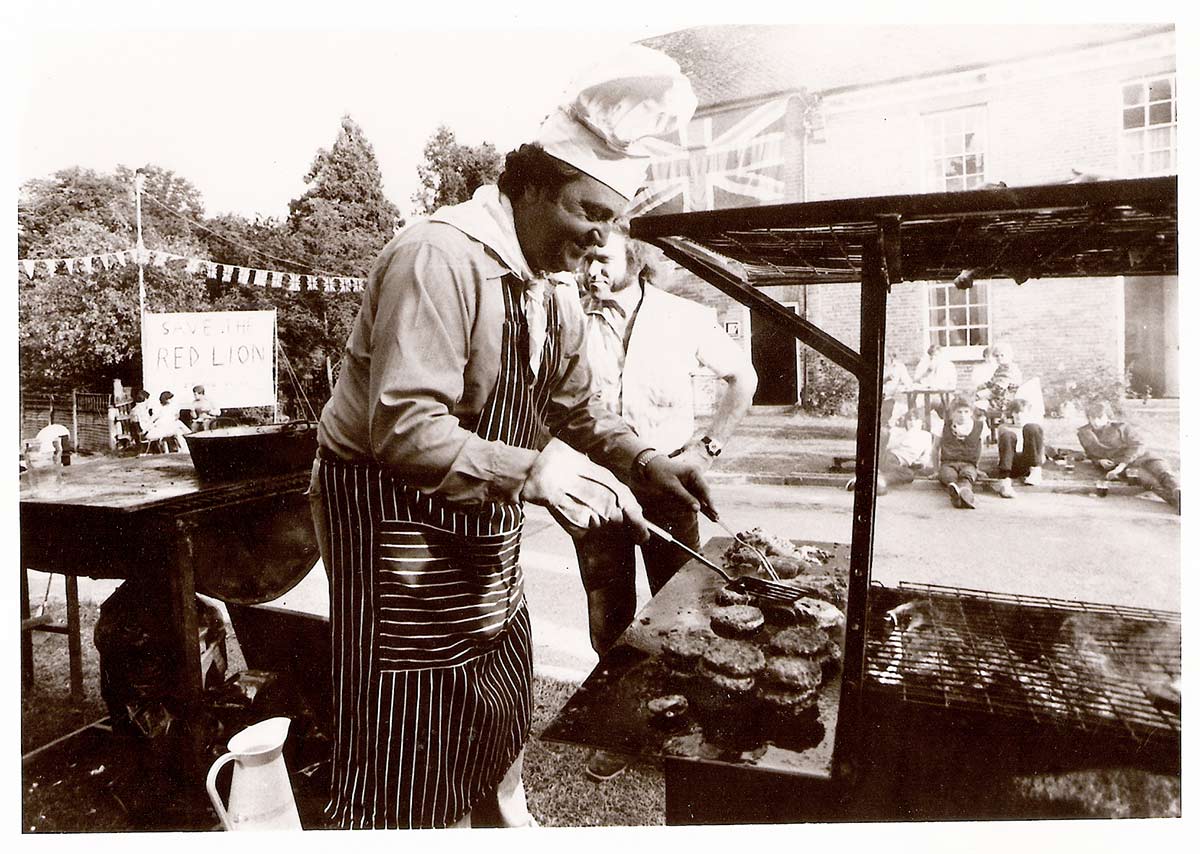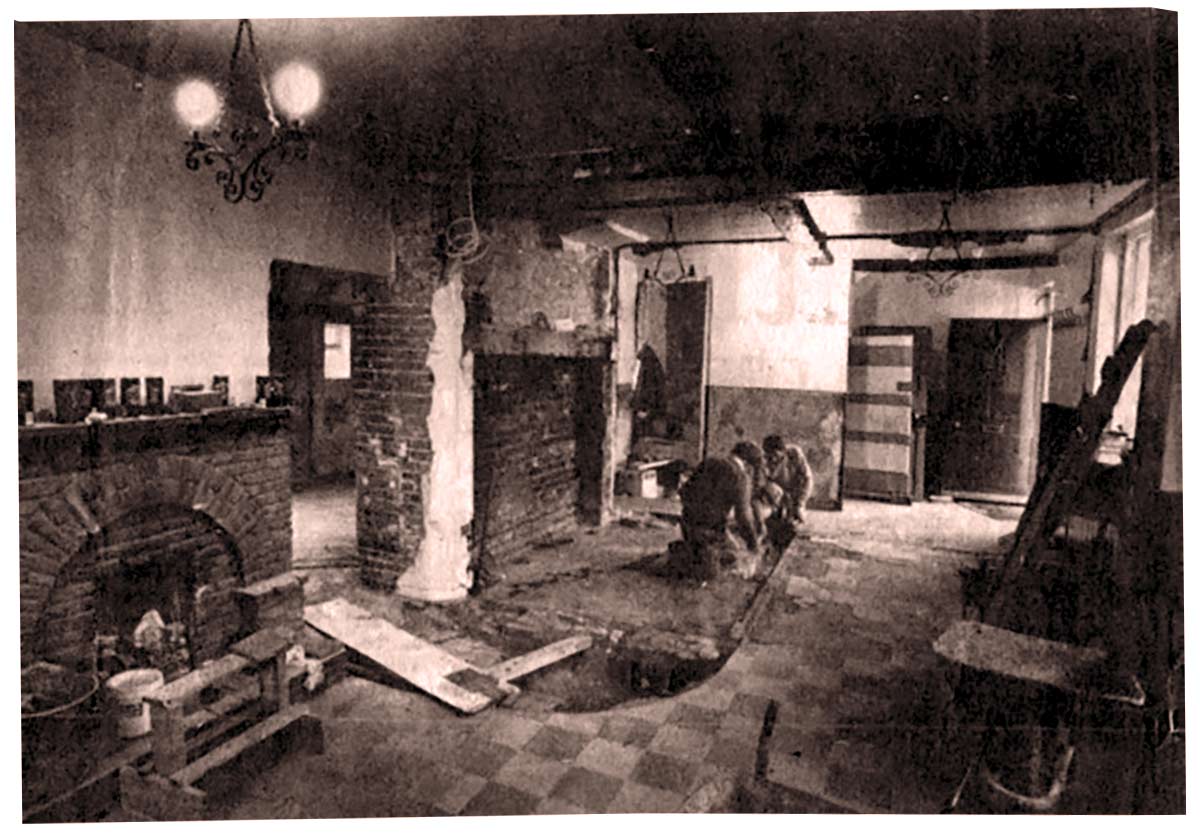 A Board of Directors was created and a call was raised in the village to come forward with any skills and talents that were needed to carry out the substantial alterations, repairs and refurbishments that were necessary. Materials were sourced from all over the country and the bar itself was an old church pew from Yorkshire.
On the 19th March 1983 after a great deal of sweat and hard work, the Red Lion opened for business.
The venture attracted interest from the national and international media and press. The Daily Mail ran the story and the BBC covered it on the John Dunn Show and Nationwide. There were telephone interviews also transmitted to as far a field as the press in Melbourne, Australia.
The photograph over the fireplace shows the toasting of the Red Lion, all those years ago.
The project is still successfully running today – run by a Board of Directors from the village in conjunction with Managers, Ray and Jo Lambe – on behalf of the shareholders and other customers alike and is a huge testament to Preston's community and entrepreneurial spirit. The Red Lion is alive and well and has never been better.