Geocaching from The Red Lion Preston
Do you like a challenge and a breath of fresh air? Why not turn a walk starting from The Red Lion into a real adventure with the high-tech treasure hunt…
What is Geocaching? Geocaching involves following co-ordinates or solving puzzles in order to find a cache. It's a great way to turn a walk with family or friends into a real adventure. Enjoy the freedom of being outdoors while discovering new places along the way, all you need is a handheld GPS and a sense of adventure.
There are some great places to discover locally with over 25 geocaches within a 2 mile radius of The Red Lion and more being added all the time.
A geocache is a small waterproof treasure box hidden outdoors. Seek them out guided by a GPS enabled device which uses coordinates, or 'waypoints' downloaded from geocaching.com. Or  download a free geocaching app for Android or iPhone.
Most caches have a log book for you to leave a message in although the satisfaction of finding the box is a reward in itself. Often you will also find a strange array of trinkets that people have left inside for you to swap. If you take a treasure out of the box, you should leave another in its place, so come prepared.
Have fun finding our local geocaches (use co-ordinates N 51° 54.507′ W 0° 17.136' ) or why not create one of your own for others to find.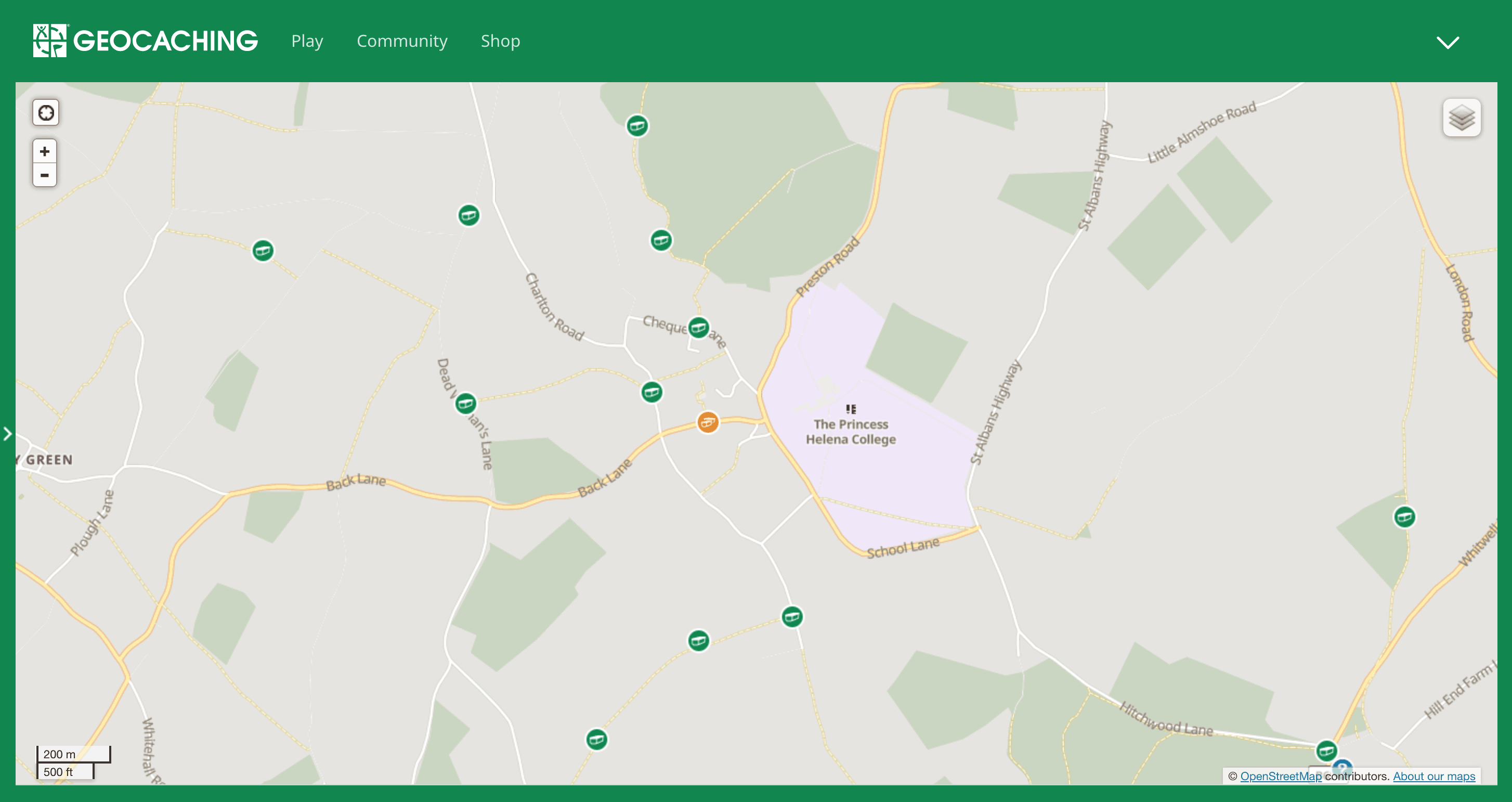 The Geocaching Logo is a registered trademark of and the map and geocaching image are copyright Groundspeak, Inc. DBA Geocaching. Used with permission.