A very warm welcome at the Red Lion, Preston.
**2013 – 30 YEARS OF VILLAGE OWNERSHIP**
That surely deserves a drink!  Please keep eyes posted here and on our Facebook page for upcoming events.
JUNE 8th – ONE-2-MANY – LIVE & DANGEROUS!  BARBIE AND FEW COLD ONES, TOO.
The pub is the heart of Preston's community and stands proudly as the first example of a community-owned public house anywhere in the UK. The pub still stands today as a thriving community enterprise over 25 years after the venture was originally started; an accomplishment we are all very proud of.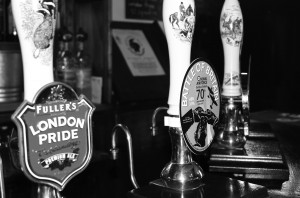 * Please note we do not serve food on any Monday (all day) or Sunday evening.
* We don't take any reservation bookings via our website.  We'd rather talk to you instead so please book by calling us directly.  Many thanks.
Please follow us on Facebook and Twitter @RedLionPreston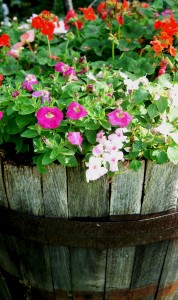 Ray & Jo Lambe have created a hugely welcoming and relaxed atmosphere,  serving a wide range of ever-changing and award-winning ales, wines and spirits as well as an outstanding menu of fresh, locally sourced dishes.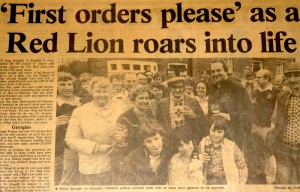 Upcoming Events

NEW REAL ALES Hophead, Dark Star. 3.8 Buntingford - Jenkin's Ear, 3.7 ABV / Perle, 4.0 ABV Newby Wyke - Slingshot , 4.2 ABV / Kingston Topaz 4.2 ABV Thornbridge, Jaipur IPA, 5.9 ABV Castletown Bitter, Braddan Isle of Man, 3.5 Aire Valley Bitter, Naylors, 3.8 Partner's Blonde, Dewsbury, 3.9 Spring Zing , Hop Back, 4.2

June 8th - ONE-2-MANY

The village band One-2-Many will be performing Live!

June 23rd - RED LION A.G.M - 11.30am.
SEE What's On page for more...